When your guest connecting to WiFi, a welcome page automatically translated into a guest language pops up on a device. Guest may select preferred connection method, like Social login or Free access and start using WiFi.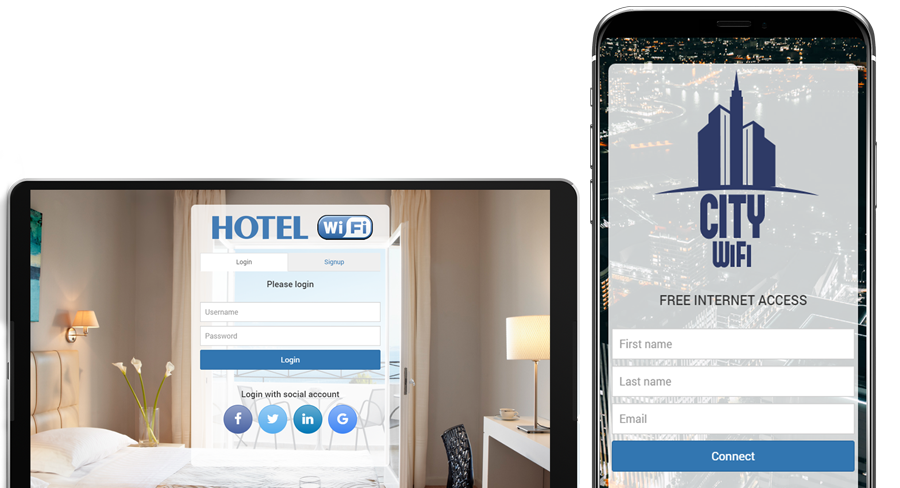 Your Free access Splash page can be configured in different ways – to show video ads, collect email and customer data, social login, or just offer free access with click-through. You have the ability to select free access method and add additional features to the Splash page.
To configure Free access method, open Splash page, and click the Settings button.

From Free login pop-up window, you can select free access login method.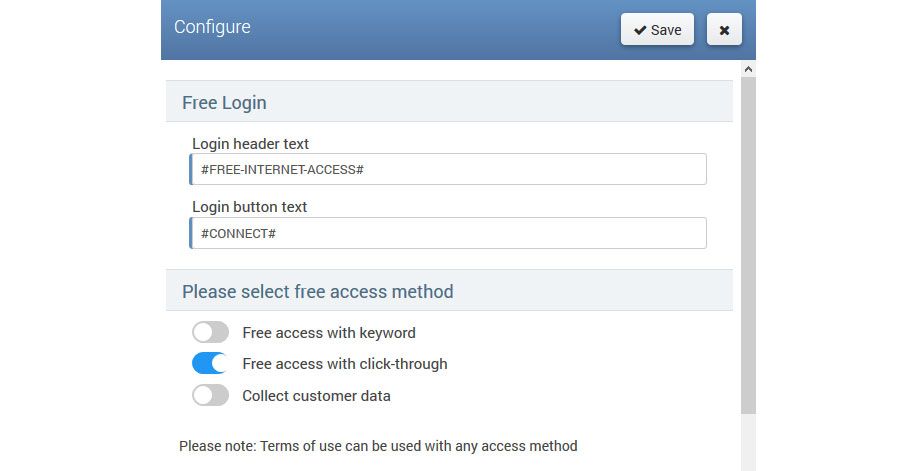 Free access with keyword – require the setup of keyword for access.
Free access with click-through – doesn't require additional configuration.
Free access with collect customer data – require selecting which customer data to collect, and are they required for access.
Also, you can change Login header and button text and enable Email verification based on verification API.
Learn how to configure Free access
Social Login is a favourite WiFi access method for most customers since it enables them to log in to the Internet in just a few clicks, without any personal data required/ without entering any data.
Social WiFi is a powerful tool by means of which you can offer free WiFi to your guests, and gather customers personal data that you can later use for marketing purposes.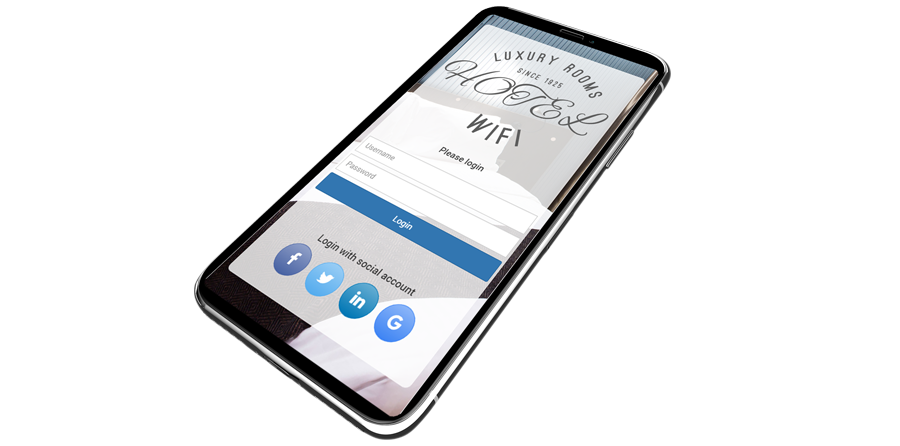 When a guest logs in to the system, there might be a message made public to your friends and followers on a social network, thus enabling you to reach new potential customers.
Guest login via social network account is a quick and simple way to collect emails and your guests and visitors name, and therefore to use those data for purposes of marketing campaigns.
Learn how to configure Social Login
Start Hotspot Cloud WiFi system collects customer data and surveys, which provide objective feedback on guest satisfaction.
Collect customer data using Social login or Signup form that may collect customer name, email, phone, address, etc. Those details can be used for automated email campaigns and to promote new services, or new products.