This option helps you to create Hotspot administrators.
From the Admins panel, you can create system admins and assign them different roles like Admin, Location Admin, Marketing admin, etc.
Each Admin has to login in order to do tasks on the Start HotSpot platform.
Besides Admin, there are several types of Admin roles:
Location admin
Marketing Admin
Billing Admin
Location User Admin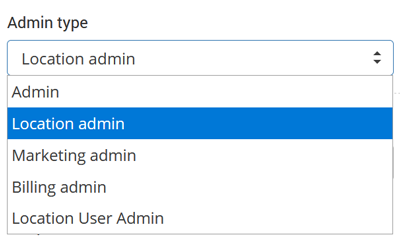 Create Admin
During signup to the Start Hotspot portal, default admin will be created.
To create a new admin, go to the Admins page and click the New Admin button.

On the Admins page select Admin type, set Username, Password, and other requested details.
Save changes.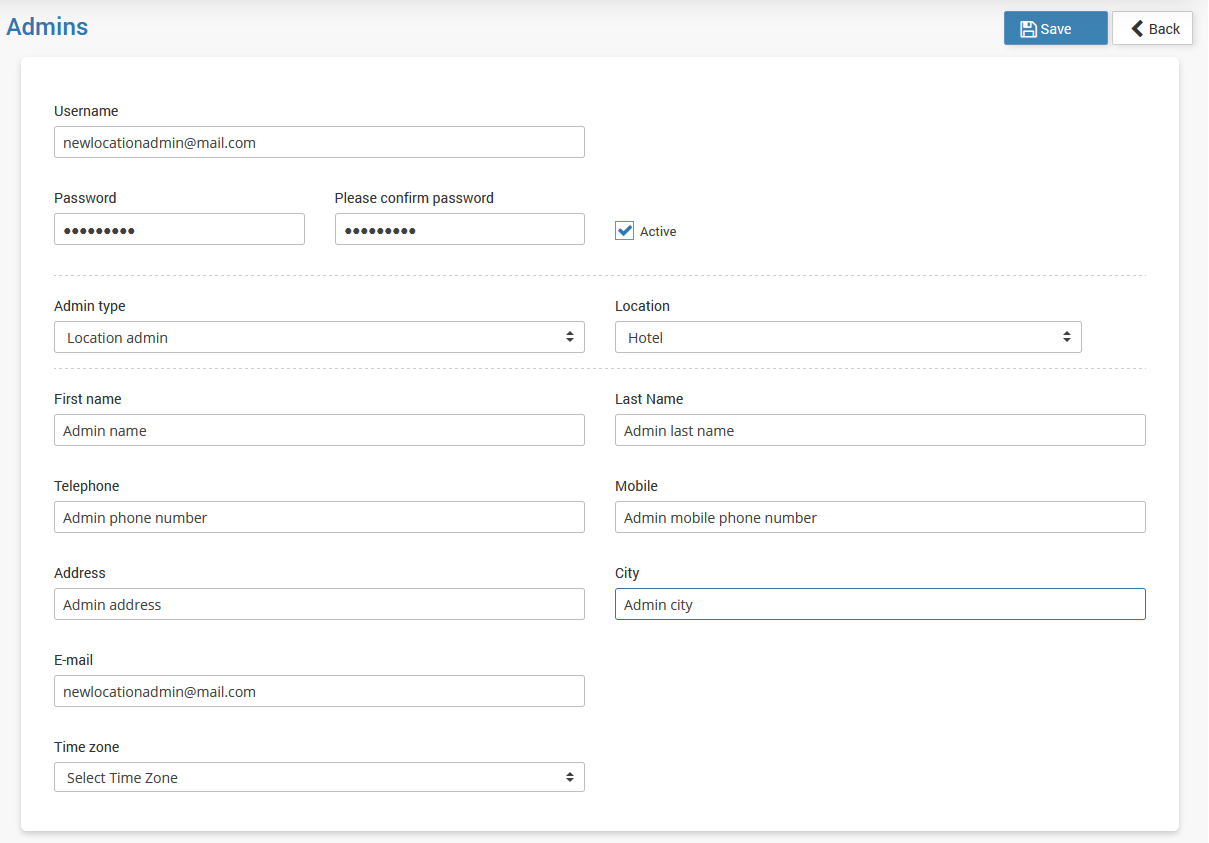 Available Admin Roles
Admin
Admin has full access and control of the Start Hotspot account.

Location admin
As Location admin, you can access and create Users, WiFi locations, Splash page, Analytics, License.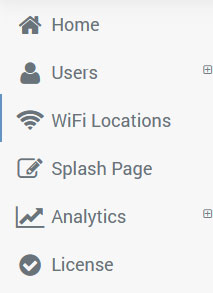 Marketing Admin
Marketing Admin may create Surveys and Marketing Campaigns.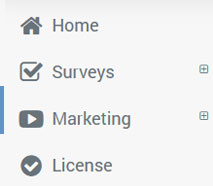 Billing admin
Billing admin can access and create Users, Internet Plans, Payment, Analytics, License.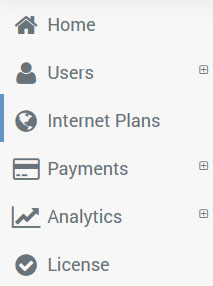 Location User Admin
Location User Admin can create Users for that specific WiFi location and access Analytics and License page.