This article refers to the ubnt:XS2.ar2316-coova.v3.5.1. SDK.100821.1330 firmware version. This version is supported since it integrates CoovaChilli RADIUS client.
Download firmware directly from the
Ubiquiti Networks Community
.
Please access the device through the web interface.
In order to set up the access point, it is necessary to access the Services page in the web interface, and then click the Setup link in the CoovaChilli Hotspot section.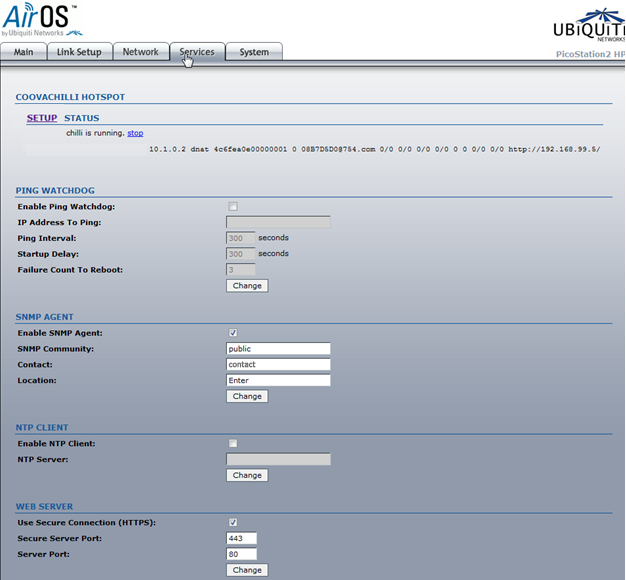 The configuration here must be performed as shown in the following image.
Click the Change button in order to apply the new configuration.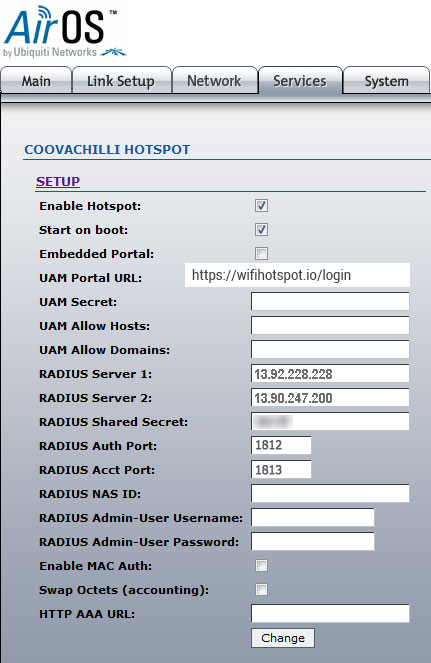 In the end, the last confirmation is needed.
Click the Apply button.