This article describes the installation and configuration steps for UAM based devices.
Using Start Hotspot Cloud WiFi unauthenticated clients will be forwarded to a web server and prompted for username and password.
The web server forwards the user credentials to the Start Hotspot centralized database by means of web browser redirects.
On the Start Hotspot side, authentication requests are forwarded to a Radius server.
If authentication is successful the state of the client is changed to authenticated.
This authentication method is known as Universal Access Method (UAM).
In this guide, we will configure UAM settings on the LigoWave router (LigoWave NFT 1N in this example), but these instructions can be applied to other supported UAM based router models.
Check list of supported devices.
Go  to the Settings panel Wireless Configuration section.
Under Network SSID click on the configuration wheel button.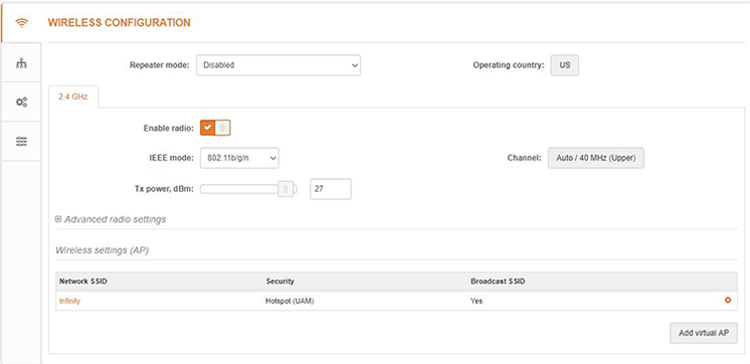 Here you should set your SSID name and activate Broadcast SSID.
In Security Settings select Network SSID" HotSpot (UAM)".
In UAM/Radius section set as NAS ID your device MAC address in XX-XX-XX-XX-XX-XX format.
Other details should be same as at the screen bellow.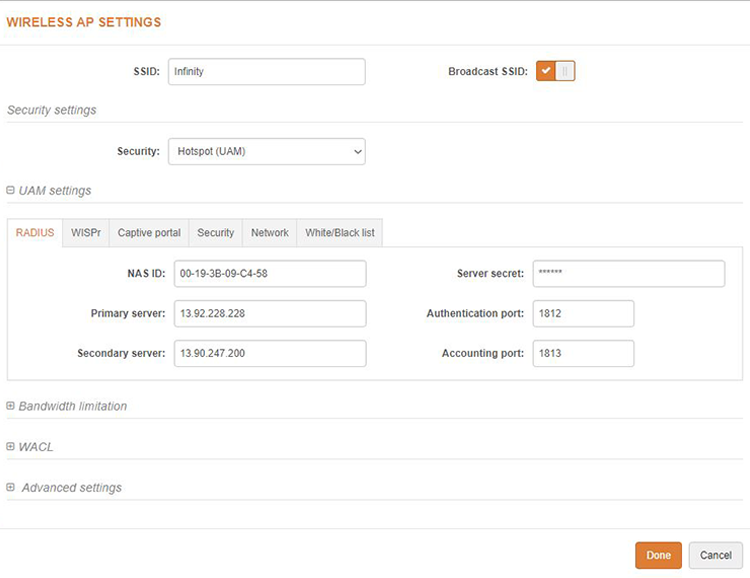 At Captive portal section select External as Splash page type.

Press
Done
.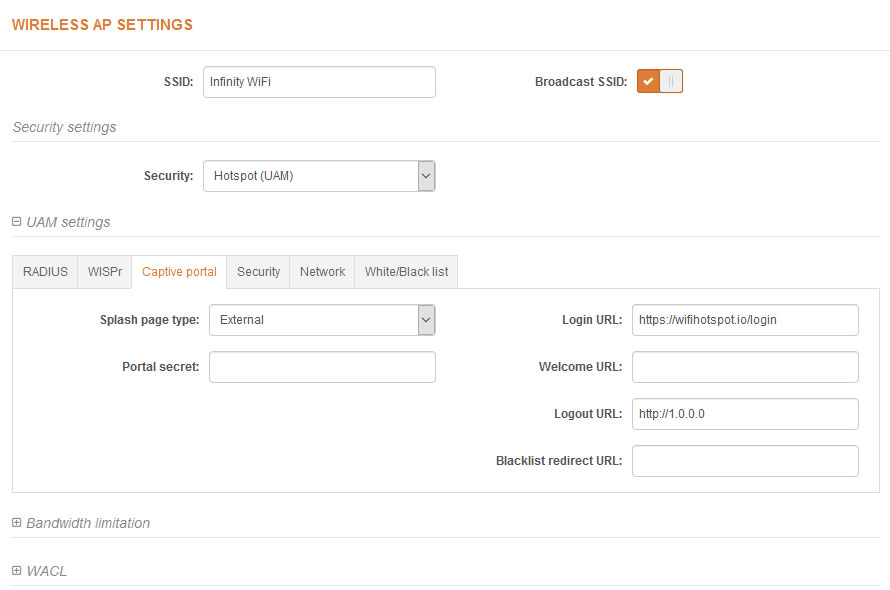 Go to White / Blacklist tab and add the following domains: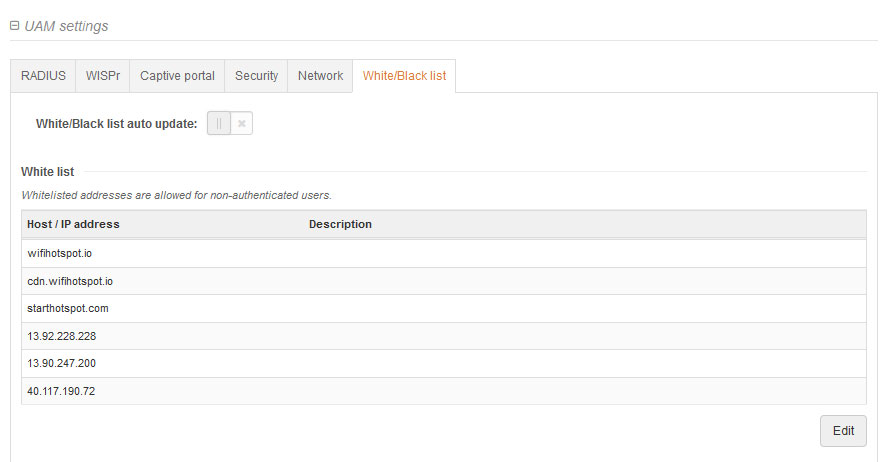 From Configuration Changes window select to Save changes.
Login to the Start Hotspot portal.
Go to WiFi Locations panel, select and edit location previously created during the SignUp process.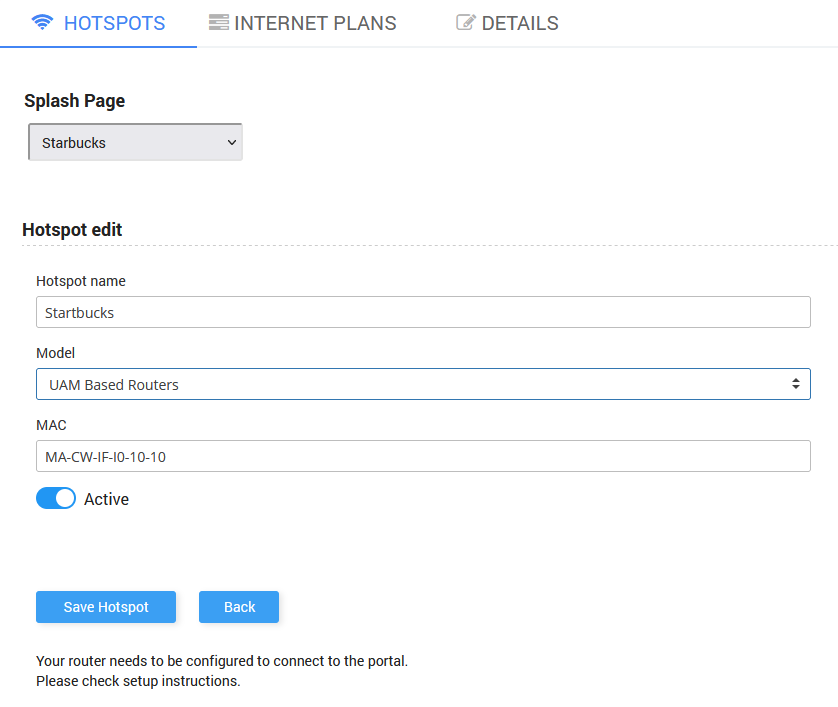 Set Hotspot Name, as Model, select UAM Based Routers and set router MAC address.
Click Save Hotspot button to save changes.