This article describes the installation and configuration steps for Teltonika APs. Our test was performed with Teltonika RUT240 AP.
Open the web browser and go to 192.168.1.1 to login to the Teltonika WebUI.
Username: admin
Password: admin
Teltonika routers can be configured using the Hotspot option, like any other UAM based device.
Be sure and as Hotspot model select UAM based routers during WiFi location configuration on the Start Hotspot portal.
To enable and configure the Hotspot, go to the Services tab and click on the Hotspot section.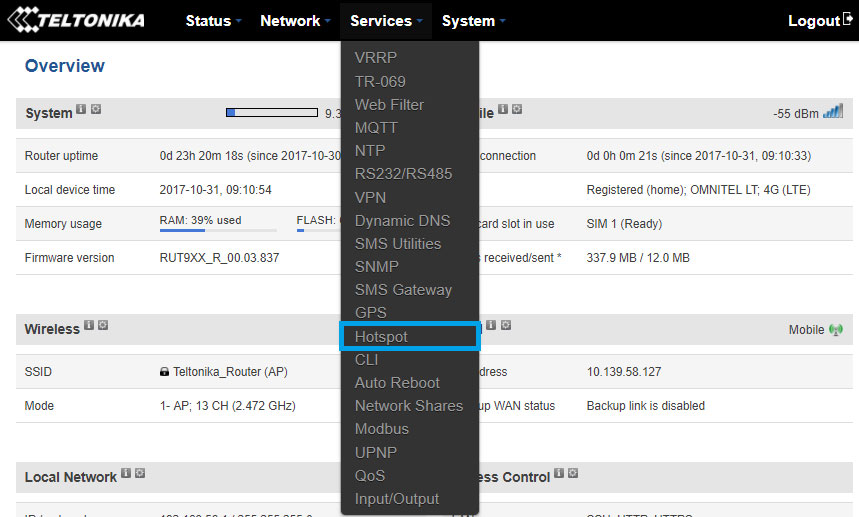 Once you're there, click the Edit button located next to the Hotspot instance.

After this, you will be redirected to Wireless Hotspot Configuration window.
Other details should be the same as at the screen bellow.
In the Walled garden section add following domains and Save changes.