SignUp and basic configuration of your account on Start Hotspot are done in couple easy steps.
Visit www.starhotspot.com and Sign up for Cloud WiFi Hotspot.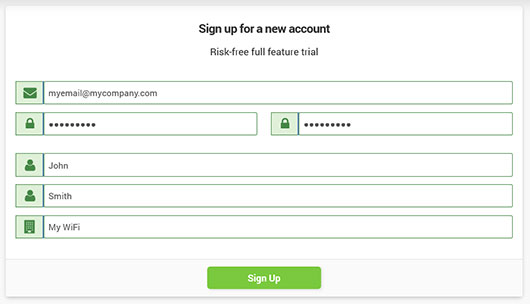 Enter your E-mail address, Password, Confirm Password, First Name, Last Name, Company Name and click Sign Up to start the sign-up process.
The first stage of your sign up has been successful.

To complete the process please check your e-mail. Within the e-mail, you will find a link that you must click in order to activate your account.
If the e-mail doesn't appear shortly, please be sure to check your spam.
Some anti-spam filters modify the e-mail, so first, copy any spam message to your inbox before clicking the link.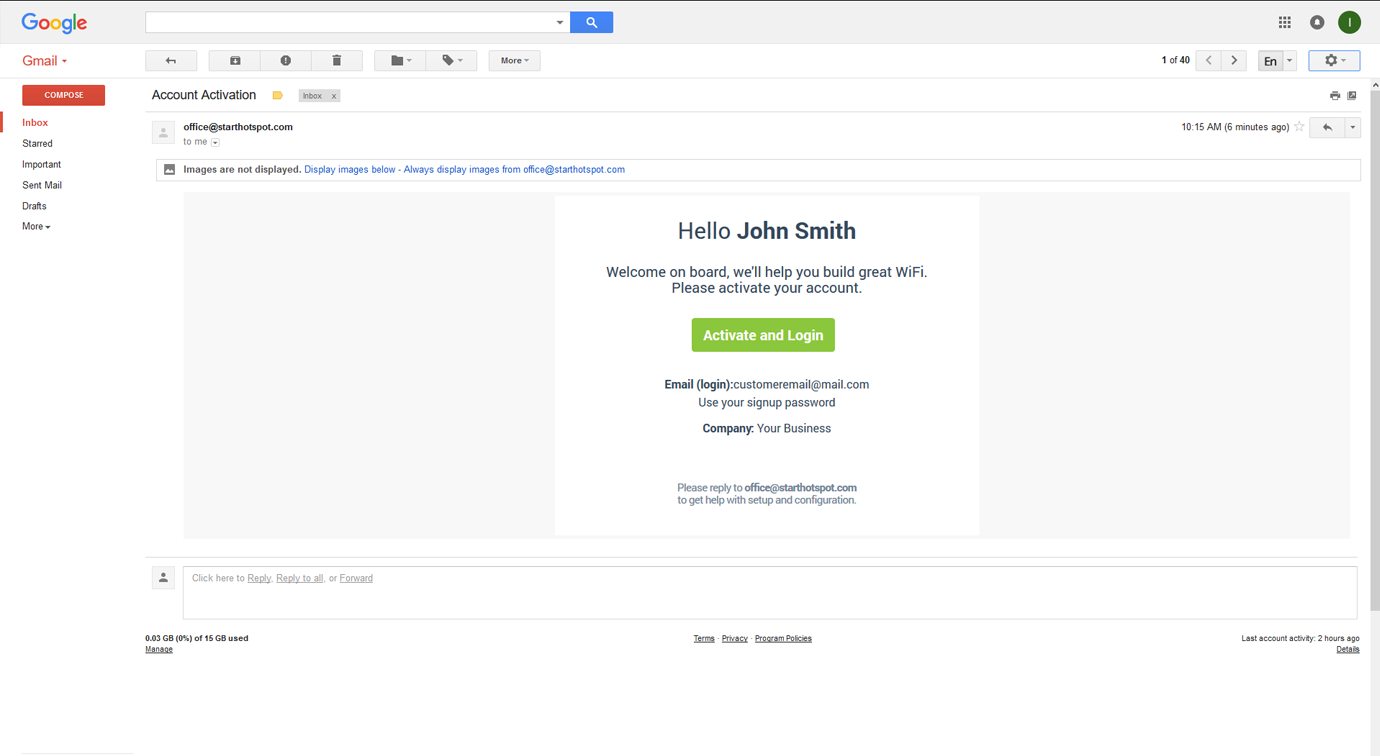 Once when Start Hotspot account is activated, you will proceed with the configuration.
Create your WiFi location:
Enter WiFi Location name, City, Hotspot Name, select router model add router MAC address and press Continue button.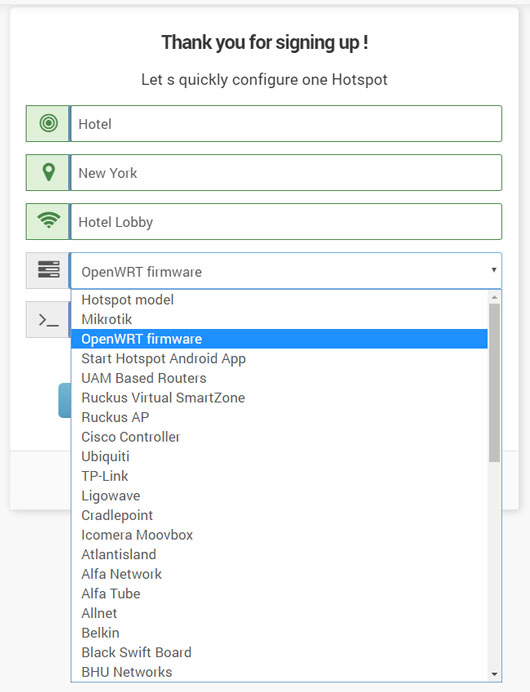 After clicking the button Continue, you will be transferred at StartHotspot Homepage.
At this stage, you have finished the initial setup of your StartHotspot account and you should proceed with the configuration of hardware and connect it to the portal.