This article describes installation and configuration steps for Ruijie / Reyee. Gateway tested EG209GS, ReyeeOS 1.216.1504.
Login to your Ruijie cloud account.
Go to Advanced / Cloud Auth section and cofigure following:

Save changes.
Configure your IP range like 192.168.110.5-192.168.110.255

Whitelist all required portal URLs.

Logout online clients by deleting from the list.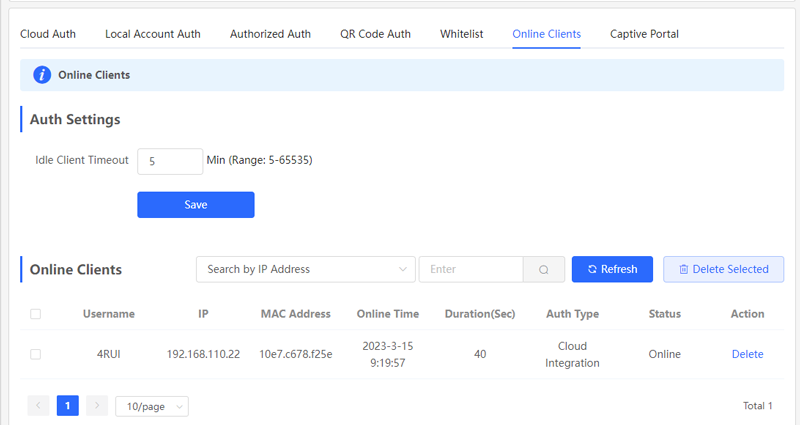 If you are not sure how to configure your device, please open the Ruijie cloud.
Find the Gateway page under Monitoring – Device.
Click the serial number SN in the Gateway List.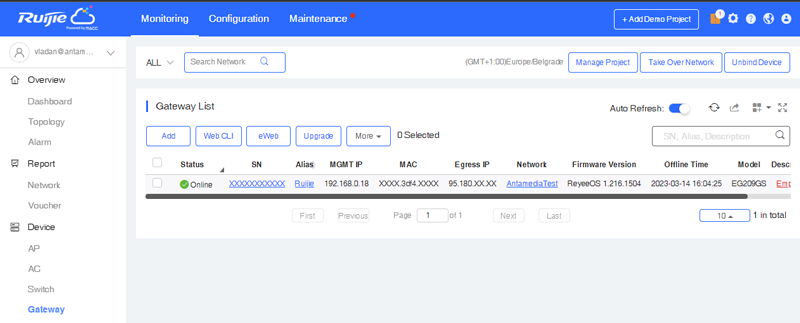 In Device Config section, click eWeb button to open the popup and then click to connect with URL to your device.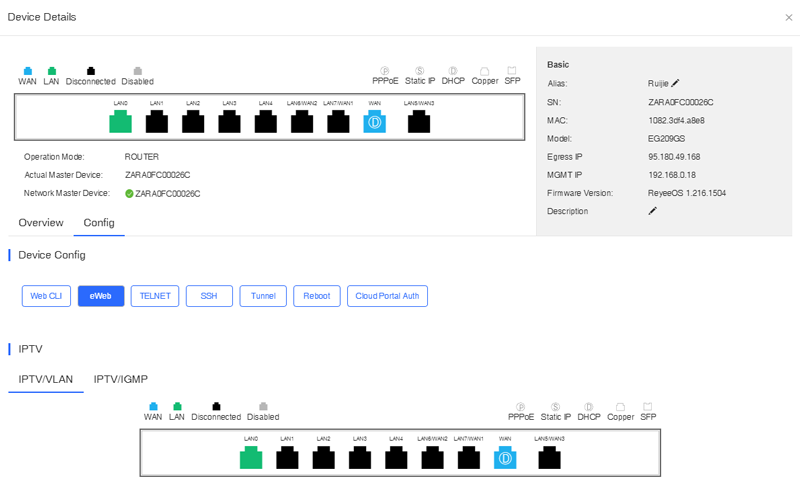 When the page opens, you will see your devices and then proceed with the setup from the beginning of this page.