Start Hotspot Cloud WiFi platform allows you to manage your HotspotOS APs with ease and from one place.
The Network section is a centralized location where administrators can see all HotspotOS APs in the network and access detailed information about their access points. Network section includes two main options: Access Points and  Alerts.
The Network / Access Points page displays information about each access point, including the access point name, status, and MAC address.
Administrators can use this section to identify specific access points and view their basic information. This is a valuable tool for administrators to manage and monitor their access points.
From Network / Access point page you can check your AP details, status, SSID settings, Whitelist and System info.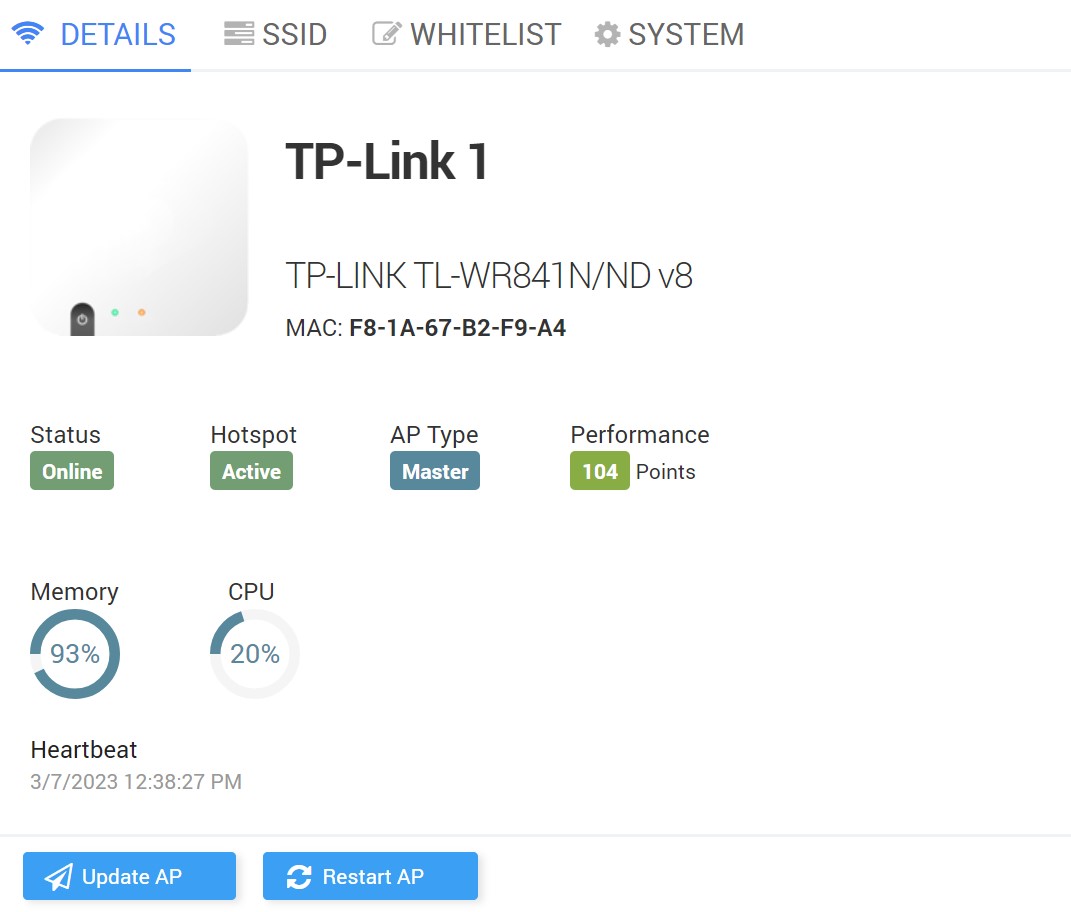 The Network Alerts feature is designed to help administrators stay on top of critical events in their network by automatically notifying them when an access point goes offline or when the number of online users exceeds a specified threshold.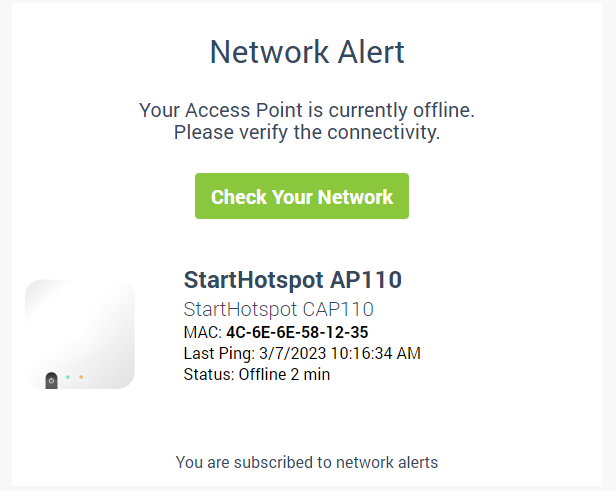 Don't be caught off guard when an access point goes offline or when your online user count exceeds the specified number – get notified automatically to keep you in control.
By using the Network Alerts feature, administrators can stay informed and take proactive steps to address network issues before they impact end-users, ensuring maximum uptime and user satisfaction.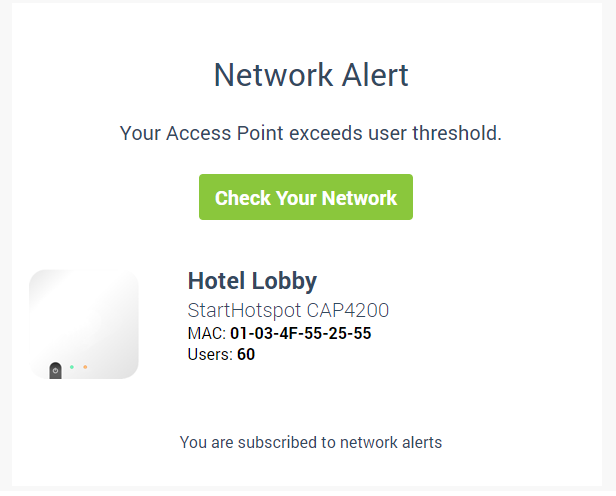 Administrators can configure email addresses and phone numbers to receive notifications when alerts are triggered.
Email server and SMS gateway settings can be configured in the My Account page to enable the sending of notifications.
Advanced email filtering technology helps prevent email flooding, so you don't have to worry about being overwhelmed with notifications.
The feature includes two main alert options: Access Point Alerts and User Threshold Alerts.
The Access Point Alert feature sends automatic notifications to administrators when an access point goes offline due to power loss or network issues.
This alert enables administrators to respond quickly and resolve issues before they become critical.
Enable Alert admins if access point goes offline.
Under Send alert after drop down menu select desired time interval.
Type Admin Emails and Phones and Save settings.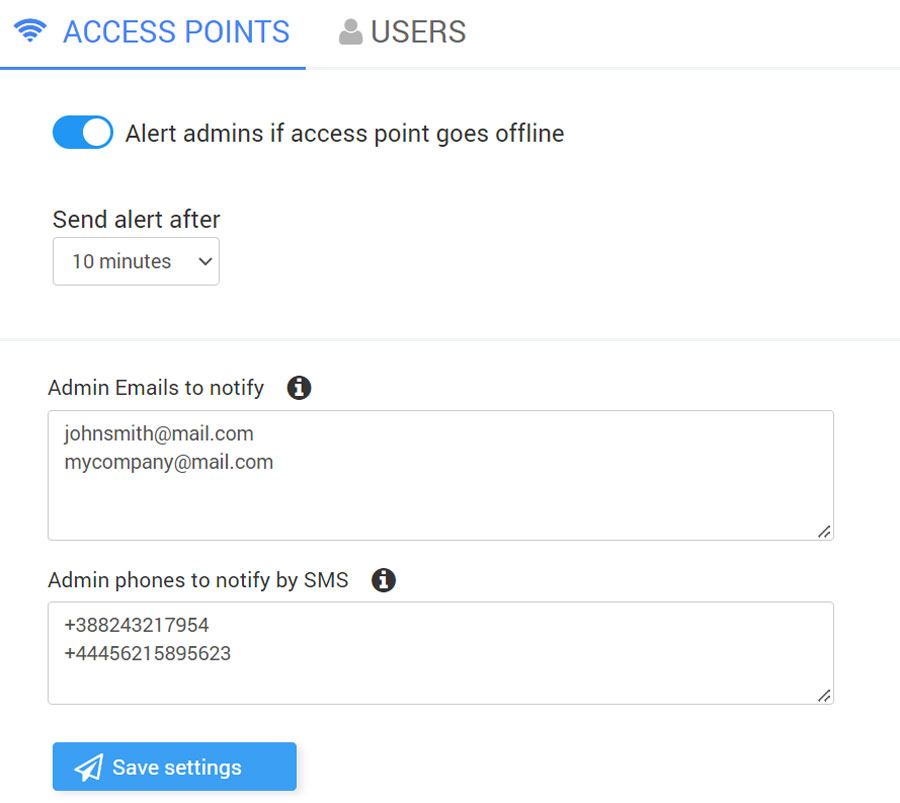 The User Threshold Alert feature allows administrators to configure the system to send alerts when the online user count exceeds a specified number.
This alert can be helpful for monitoring network usage and ensuring that the network is not being overtaxed.
Enable Alert admins if access point exceeds user threshold
Under User count drop down menu set desired number of users.
Type Admin Emails and Phones and Save settings.