Log in to the LINE Developers Console.
From the Providers section, select a provider WiFi Hotspot.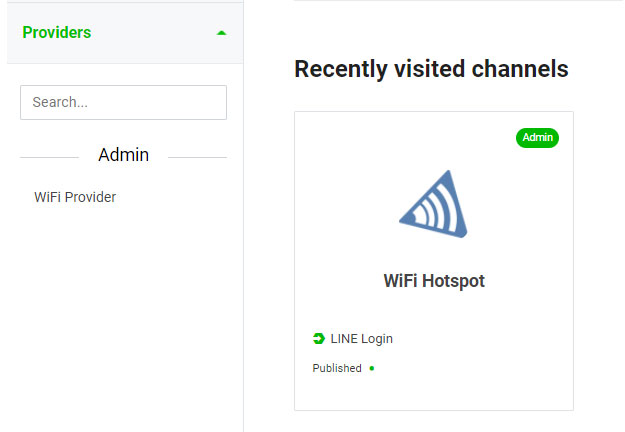 In the Basic settings tab input the required information.
Channel ID: 1656598101
Set region
Select Channel icon
Channel name: WiFi Hotspot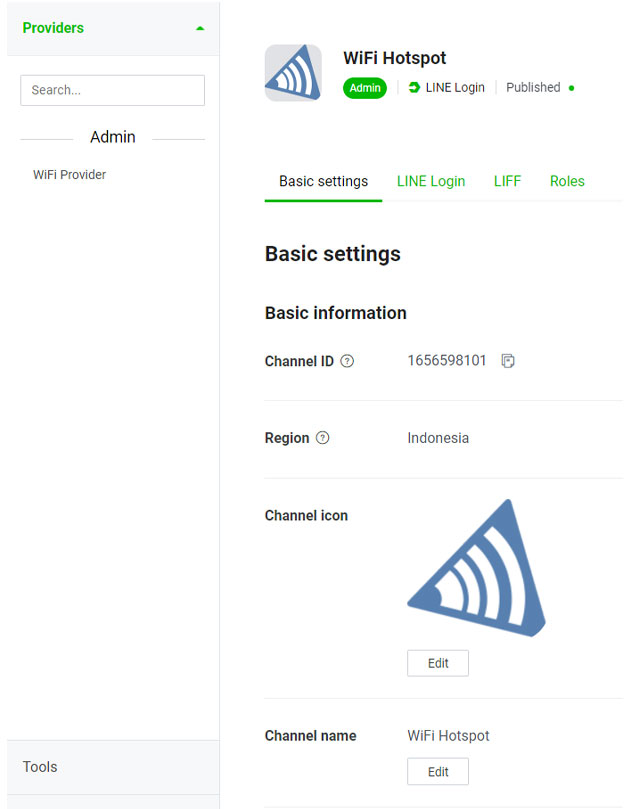 Email address: office@wifihotspot.io
Privacy policy URL: https://starthotspot.com/download/PrivacyPolicy.html
Terms of use URL : https://starthotspot.com/download/PrivacyPolicy.html
App types: Web app
Permissions: PROFILE ; OPENID_CONNECT ; OC_EMAIL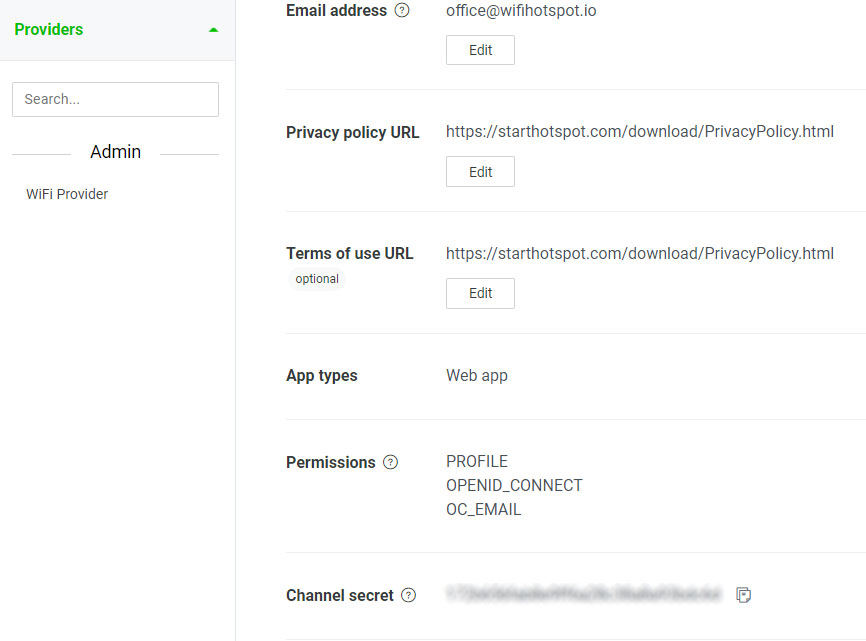 Please apply for Email address permission.

Go to the LINE Login tab.
Enable Web app.
Callback URL: https://connect.starthotspot.com/LineLoginExecute
https://wifihotspot.io/LineLoginExecute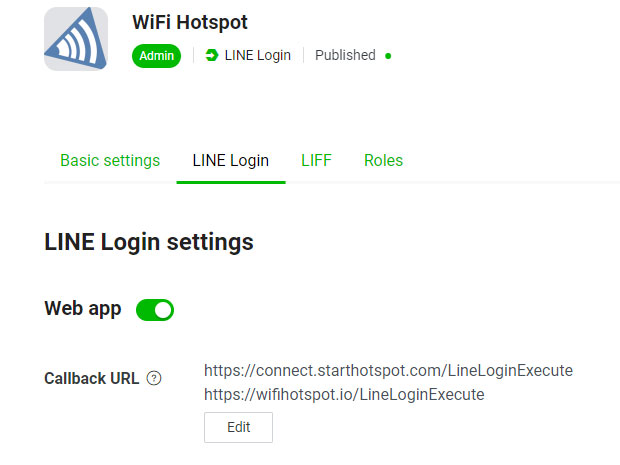 If you are using your own server or Whitelabel, please state here your URL following /LineLoginExecute