Learn how to create Email template
Before the new Email Campaign is started from the Email Template panel create and predefine template which you may need.
On the Email template page, you can find a list of configured Email campaigns with Name and Status details.

Search button gives you the ability to perform it based on the same details.
From the Configuration button is possible to Delete or Edit the template.
To create new email campaign press on + New email template button.
Set email template Name, Activate it and write email template using Email Content editor.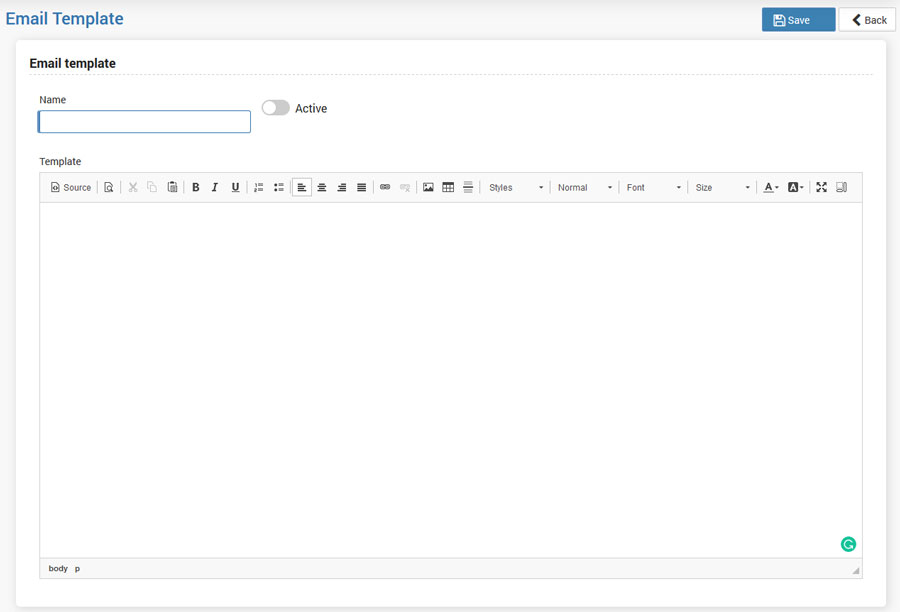 When you finish with the configuration press Save button.