From the Bandwidth panel can be seen Total bandwidth quota usage in the last 30 days and top 20 users in the last 30 days.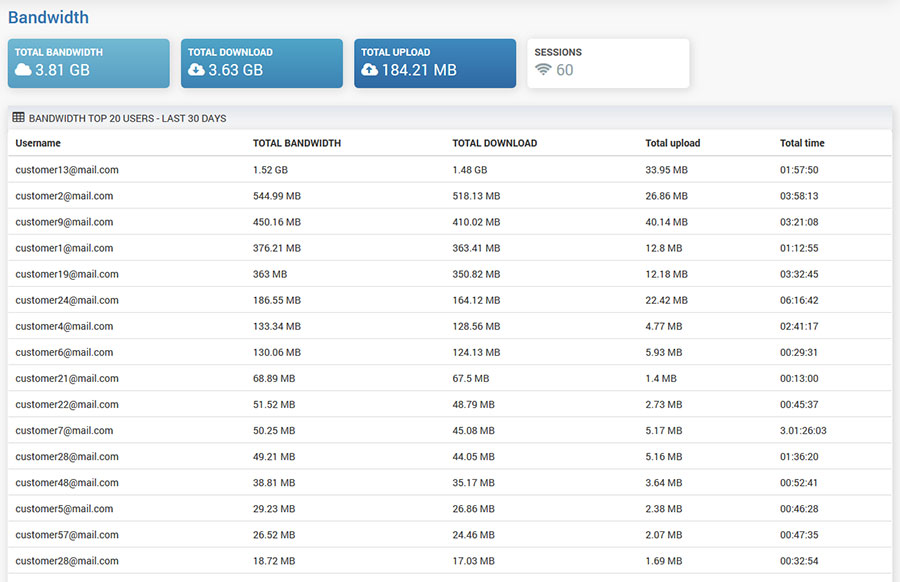 Last 30 days bandwidth quota details are Total Bandwidth, Total download, Total upload, and Sessions.
From Bandwidth top 20 users – last 30 days can be seen the list of top 20 users with the details:
Username, Total Bandwidth, Total Download, Total Upload and Total Time.