This article describes the installation and configuration steps for Aruba Instant ON. Our test was performed with Aruba InstantON AP1.
Log in to your Aruba Instant On the portal
Click the Networks icon and Add a new network.
Network Name: Guest WiFi (or whatever you wish)
Network type: Guest
Save changes.
On the created network, click the Customize guest portal and configure the following: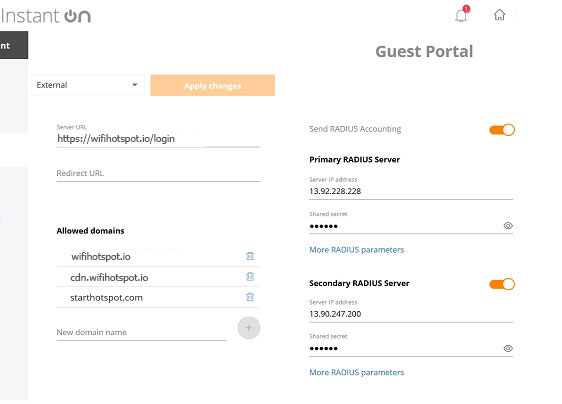 On the Whitelist page type following domains:
Press Apply changes.