You can set a variety of advertisements over your Splash page and create WiFi ads, which will be displayed to the user when he connects to Wi-Fi.
A minimum watching duration can be specified, after which the guest may skip the video and proceed to the landing page which contains a special offer, registration or just a welcome note.
WiFi ads can be configured and set in a couple easy steps from Ads panel.
Note: 2000 MB is limit for content.
Create Ads
Go to the Marketing – Ads page.
Press on the New button to add new content.
Set Ad Name and select Ad Type: Video or Image.
From Splash page section set Splash message, Button continue text and Logo.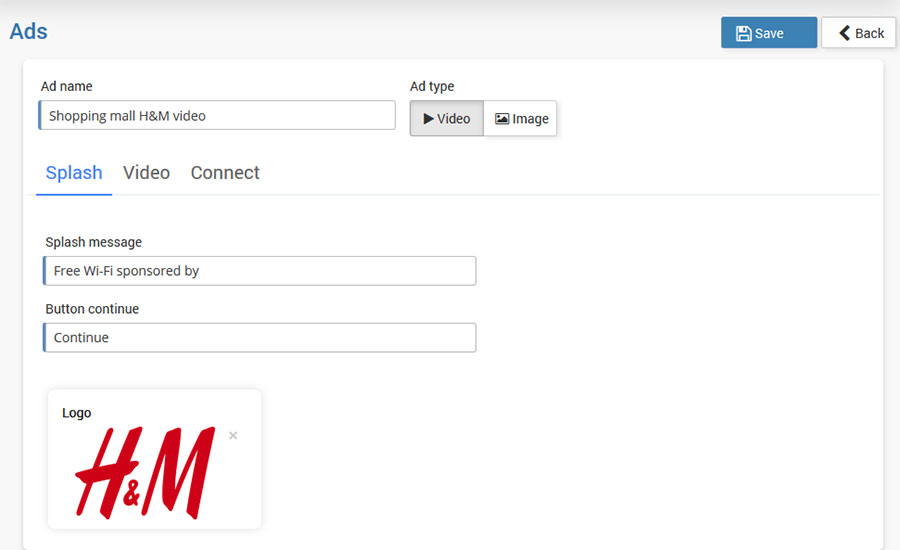 Set media in Video / Image section and location from which it will be loaded.
For Video ad:
Select source: YouTube URL or Upload file.
Please whitelist Youtube domains in your AP/Router.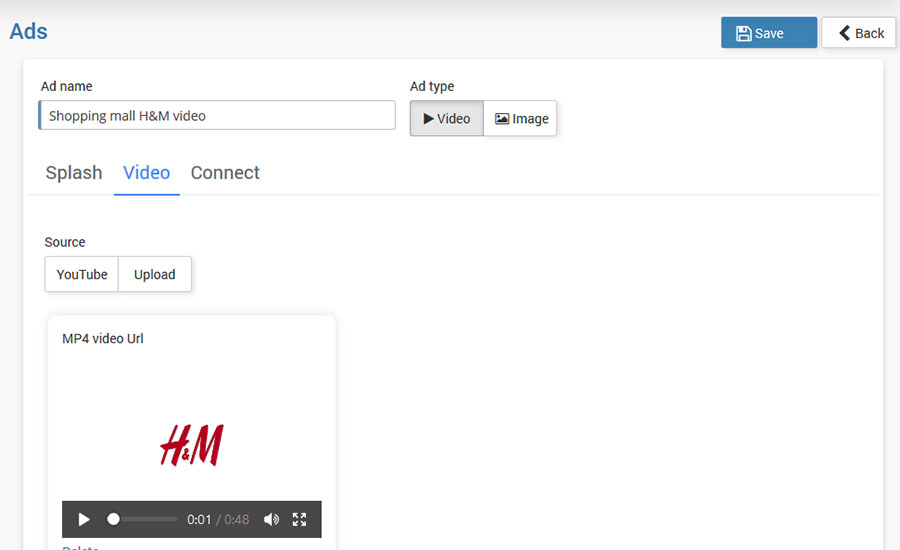 For Image ad:
Image file must be uploaded.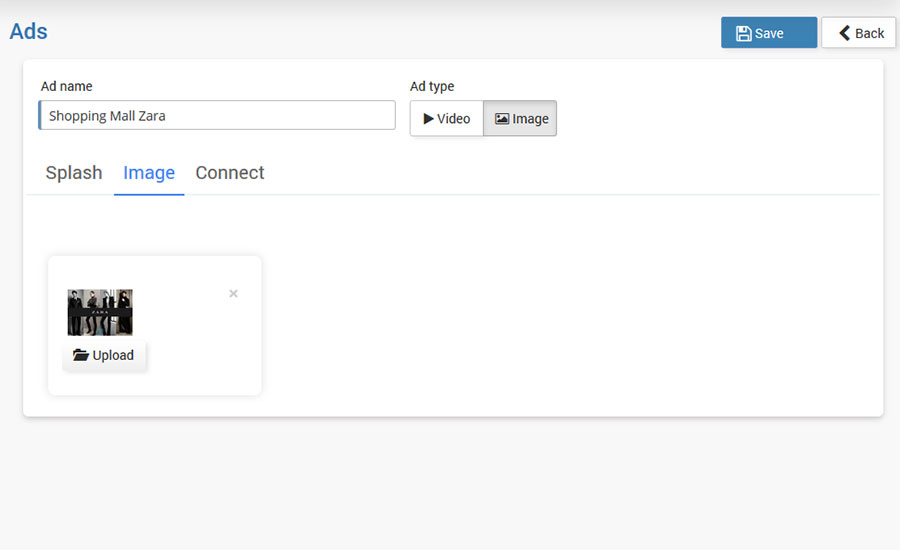 From the Connect section specify Website to visit, Connect delay time interval, Button connect and visit and Button connect text.